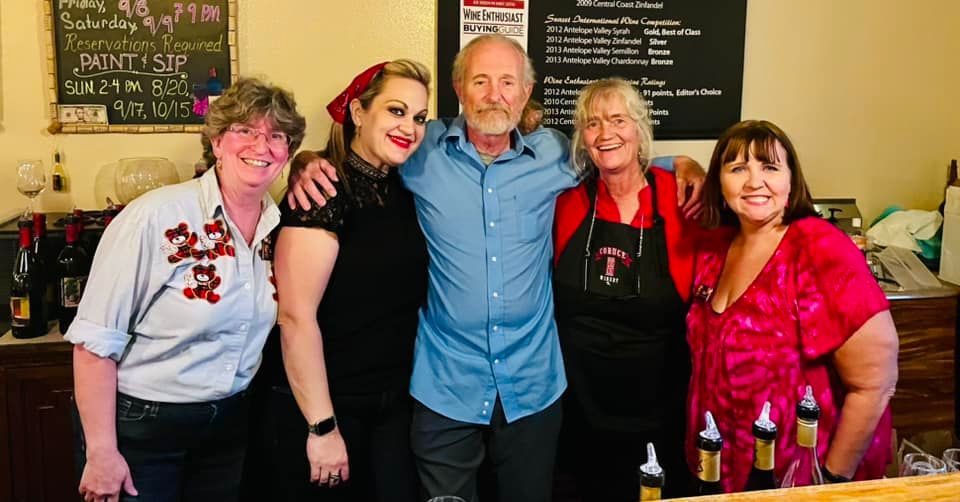 Our Beginnings
In the year 2000, proprietors Coreen Savikko and Bruce Burch embarked on a journey of cultivating wine grapes in the picturesque Antelope Valley. As the vines matured, their passion led to the creation of award-winning homemade wines. High Desert Zinfandel, Syrah, Viognier, and Symphony varietals adorned with medals, ranging from bronze to gold, in both local and international competitions.
Turning Professional
The turning point arrived in 2012 when Coruce witnessed its inaugural harvest. From the fertile soils of the Antelope Valley, they crafted Chardonnay, Semillon, Syrah, and Zinfandel. Additionally, they introduced two remarkable wines crafted by Bob Balentine from the Central Coast – a complex Syrah, a lip-smacking Zin, and an astonishingly bold Viognier.
Stepping into professionalism in 2013, Coruce Winery enlisted winemaker Bob Balentine after savoring the fruits of his labor, among others.
Bob boasts a rich history of crafting wines, including his creations under Line Shack Wines and The 411 Wine Company. He has also lent his expertise to smaller operations and helmed winemaking processes for full-scale wineries like ours. When you sample our wines, you'll savor Bob's perfected art of crafting rich, fulfilling, and utterly delectable wines.
The 2013 harvest yielded a range of varietals – Malbec, Merlot, Syrah, Semillon, and Chardonnay.
As the 2014 season arrived, Coruce introduced a local Viognier and an uncommon varietal called "Symphony," a white California hybrid with an exquisite floral bouquet. Whether enjoyed off-dry or as a sweet and sticky treat, it's an indulgence reminiscent of the finest Gewürztraminers.
Tasting Room
Marking a significant milestone, Coruce Winery opened its tasting room doors on January 28, 2017, located at 1055 West Columbia Way (Ave. M) Suite #105 in Lancaster, CA 93534.
Embark on an exciting adventure with us!