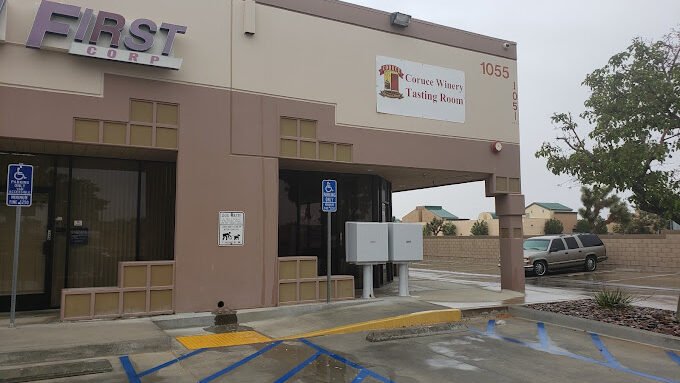 Come in and visit us at 1055 West Columbia Way (Ave M) Suite #105 in Lancaster, CA. We are right off the 14 Freeway exit at Avenue M.
TASTING ROOM HOURS:
Thursday – Saturday 1 pm – 7 pm
Sunday 1 pm – 6 pm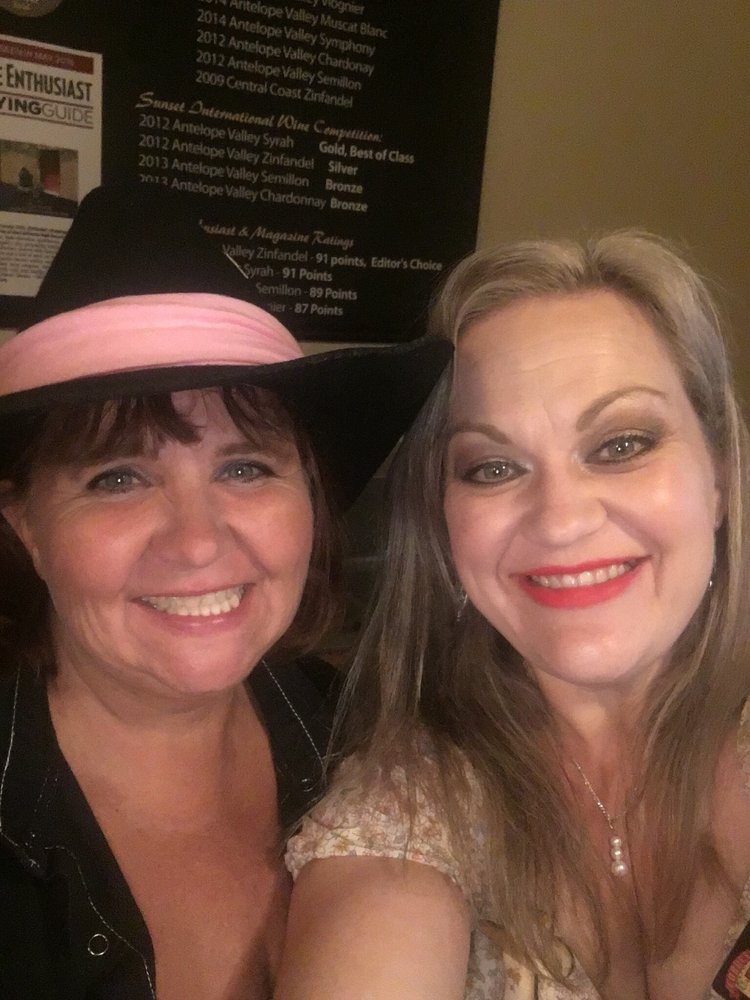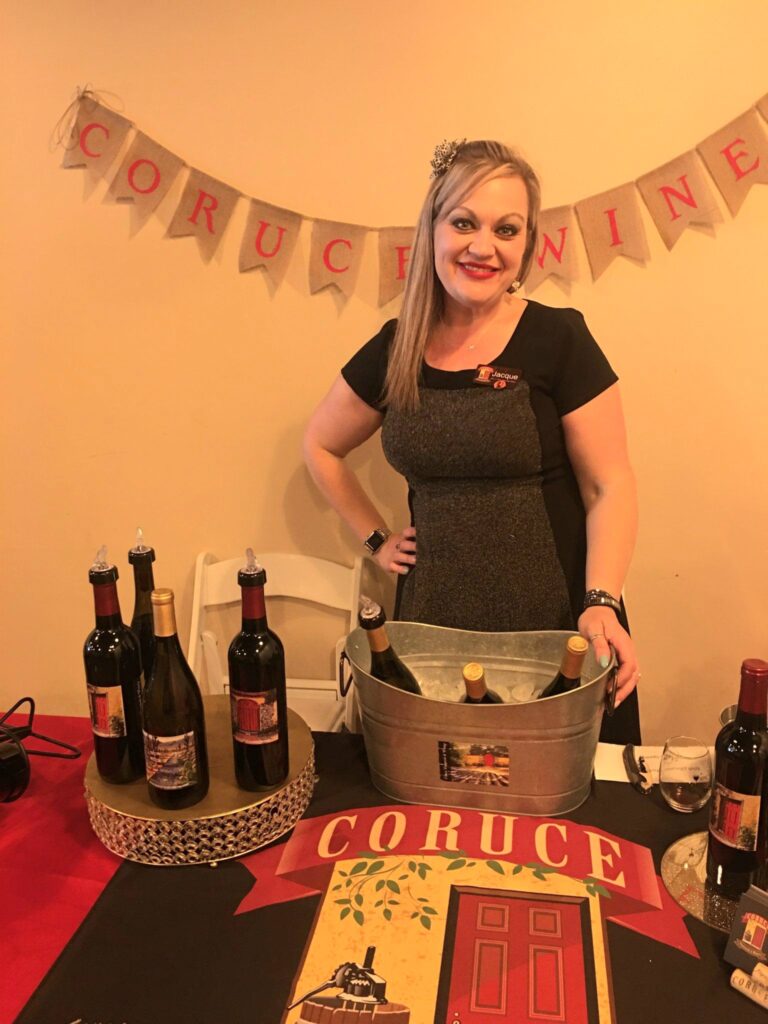 Meet Glori – Tasting Room Associate/Wine Club Manager
Greetings, I'm delighted to introduce myself as the new Wine Club Manager and Tasting Room Associate at Coruce Vineyards & Winery. My name is Glori Kalliomaa, and I originally hail from Hibbing, MN. In the fall of 1991, I made my way to Lancaster, CA, where fate introduced me to my husband, Wayne. Early on, we discovered our shared passion for wine and the captivating world of wine tasting. Over the years, we've embarked on tasting journeys through many of California's renowned wine regions.
As devoted Wine Club members of Coruce for several years, we've grown to cherish their wines and enthusiastically support our local wine industry. Did you know that the Antelope Valley boasts six wineries? One fateful afternoon a few years back, while tasting at Coruce, we stumbled upon a flyer promoting a home wine-making class at another winery. I suggested to Wayne that he should join the class, and today, we're on our fifth batch of wine. This year, we even had the pleasure of harvesting grapes from our very own 50-vine backyard vineyard.
My wine journey has led me to explore various aspects of wine, including its rich history and diverse global regions. I'm eager to share my knowledge and my unwavering passion for all things wine with you! Please pay a visit to Coruce Vineyards and Winery's tasting room and savor our award-winning wines, crafted from locally grown grapes right here in the Antelope Valley. I resonate with Robert Louis Stevenson's timeless words, "Wine is bottled Poetry"! I wholeheartedly look forward to welcoming you to our tasting room.
Meet Jacque – Tasting Room Associate
Jacque has been a valued member of the Coruce Vineyards and Winery team for over four years. Her genuine love for people and her unwavering commitment to ensuring everyone's happiness shine through in her work. By day, Jacque serves as a Life Enrichment Director for Seniors, a role she adores! Her passion for wine has driven her to further her knowledge, and she's proudly achieved her WSET Level 1 certification. When you visit Jacque, you'll experience top-notch service and the opportunity to enrich your life through her warm and welcoming presence.
Award Winning Wines
We're excited to share that Coruce Vineyards & Winery continues to earn recognition at the esteemed 2023 San Francisco Chronicle Wine Competition, the largest American wine competition. Our 2019 Red Door Reserve secured a Gold Medal, while the 2020 Pinot Noir and 2019 Cabernet Franc received Silver Medals.
In the 2022 competition, our 2018 Petit Verdot, 2018 Red Door Reserve, and 2018 Tempranillo claimed Gold Medals, and the 2019 Cactus Curtain received a Silver Medal.
Previous awards include Silver Medals for our 2015 Barbera, 2016 Cactus Curtain Blend, 2016 Pinot Noir, and 2017 Rose of Pinot Noir, as well as a Bronze Medal for our 2016 Chardonnay in the 2019 competition.
In 2018, all our submitted wines, six in total, earned medals: three Gold and three Silver. Notably, our Syrah line, including the 2014 AV Syrah, maintained its perfect Gold Medal record alongside the 2010, 2012, and 2013 vintages.
We're thankful for these honors and extend our gratitude to winemaker Bob Balentine and the late Efren Chavez of Chavez Vineyards. Join us at our tasting room, open Thursdays through Saturdays from 1 to 7 PM and Sundays from 1 to 6 PM, located at 1055 West Columbia Way in Lancaster. Cheers to our award-winning wines!